Perhaps this appeal of mine to current and future users, customers and partners of the Qoovee.com  a B2B trading platform and logistics logistics.Qoovee.com platform is at most frank.
I have a question for everyone and personally for you.
Please tell me honestly and frankly, do you like this world?
Do you like standing on the brink of the disaster and disappearance of our civilization?
Are you still planning your future, or you find it already hard to do that in such an unstable and warring world?
What led us to such state and conditions?
My intent is different from moralizing. I want to express my self frankly in a pursuit of your understanding and support.
Qoovee is being used in your country.
Have you noticed that Qoovee is being used in other countries and we are a truly international trading platform?
This year we were visited by 2 millionth SME business. Now we are boldly going to 3 million. The number of users is growing.
There are more and more of us, and we have a goal and a plan to reach 100 million users in a few years.
We once started our business with only 200—300 dollars and with a small website which was built up by downloading a ready-made solution that was free.
Then we built our service and it began growing not because of something, but despite of.
However, my appeal to you is not related to these achievements.
I would like to reveal the key purpose of my whole life and the purpose of Qoovee: creating world without wars, insanity and crime.
When people are not able to be useful to society, cannot produce valuable products and services to exchange them, they turn to crime.
War is the most destructive and massive type of crime.
But in fact, war is also an exchange.
An exchange, done by people exchanging hatred expressed by firing missiles, dropping bombs, and shooting bullets.
A type of exchange of a very low level.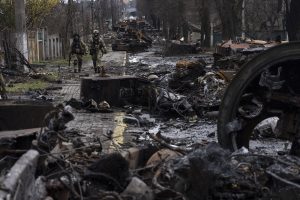 Once I heard a saying — "If trade stops, war will begin."
It touched me deep inside, it touched my soul, and I agreed with it so much, that I realize the truthfulness of it every day.
Now there is the most terrible war since the Second World War. The war between Russia and Ukraine.
But what foreshadowed this war? It was a steady decline in trade. Decline in the exchange of values. This is essentially a break in communication lines between nations. Just look at the following chart of mutual trade between Russia and Ukraine: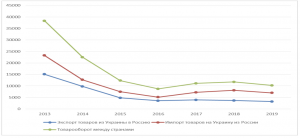 As you can see, the war is preceded by a DECLINE IN TRADE, but in fact a decline in communication and exchange.
Very bad personalities destroy ties between people and countries!
I am sure that such graphs, if you try hard, can be found in the source of the First and Second World War and distant wars from the past.
When trade is flourishing, there is no need for countries to fight, they are very much interconnected. In this regard, I want to say that Qoovee does everything and will do the impossible to develop and increase trading between countries.  We pursue all possibilities that help eliminating barriers to communication between nations and to bring possibility of exchange of goods about.
We're putting everything on the line.
Yes, we can fail in this.
But it's better to die in an attack, it's better to try than just to sit and pretend that everything is fine. There is nothing good in the fact that children, old men and women, young soldiers who lived an ordinary life yesterday and made plans for the future with their families are facing death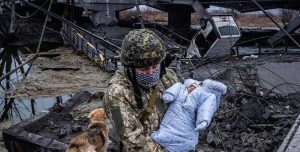 I don't want to be simply a rich man in a crazy world, as well as in a dangerous world with few hideaways, or with fewer and fewer and fewer safer places.
I don't want my and your children to hide in bomb shelters or be forced to leave their native lands to escape from missiles.
If we were really hunting for wealth and aspired to the hit the Forbes list, we would have already become as merciless to our customers as Wildberries, Alibaba, Amazon or others.
You know that we have perhaps the most fair promotion system to date, maybe not the most perfect, but fair. We charge only for results.
That is clearly stated in Qoovee promotion system right here.
And this is what we do to develop international trade and, in fact, to prevent wars:
We have become strategic partners of the largest transport company in Kazakhstan, which transports up to 10 million tons of cargo per year between East — Central Asia and the West. Collaborating, we are preparing for Qoovee users an opportunity to book their transportation facilities and cargo containers online.  Such service would allow users to substantially cut the logistics search timing and would speed up the process of transportation of goods by 50 percent. By using Qoovee Logistics Platform, users would be able to book or buy out cargo facilities and containers in minutes.
We have started working with Emirates Sky Cargo, the world's 2nd air carrier, and have begun the process of automating air freight cost and route calculations to speed up logistics. As a result, wholesalers and suppliers will be able to receive tariffs for the transportation of their goods in 3-5 seconds, and not up to 30 days as usual. And this will greatly increase your successful transactions.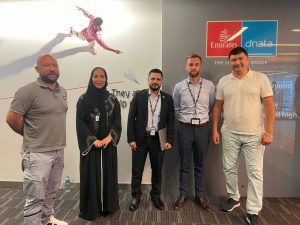 We started cooperating with Google (!!!), which invited us to the Google Growth Program, where only 10 projects from around the world being selected, and Qoovee among them. Google is building a marketing strategy together with us and will help us conduct marketing based on exclusive data that only known to Google and we will be able to significantly increase the flow of suppliers and buyers on Qoovee and thereby this flow has the potential to emboss and empower your business, since you are already on Qoovee.

We prepare solutions for secure transactions and payments between suppliers and buyers and many other activities.
In general, we do everything to make your experience on Qoovee more and more useful so that conduct of international trade becomes easier, more effective and flawless.
So, the question is: how can you help Qoovee to prevent the wars?
1) Become a Qoovee customer.
3) Tell others about us.
Reconsider being a free user with no exchange with the rlatform.
Support Qoovee by purchasing it`s product – a subscription and share Qoovee with others.
Your purchase of the Qoovee subscription literally helps wars preventing.
Your payments for servicing you, strengthen us. 
Almost 100% of Qoovee revenue is allocated to development of the platform itself, so that your trading gets easier and effective. 
The stronger we become, the stronger you become. 
Together, we will be able to actively develop international trade.
I address you for your support. 
Let`s prevent, in fact, the last war of mankind – the nuclear war. 
Otherwise, neither you nor me, will have our main platform for living – planet Earth.
If you use Qoovee, get benefits of Qoovee, do feel and see that we really strive to help many countries and the societies by empowering international trade and logistics – support us TODAY,  as we support you TODAY, will support you TOMORROW and will CONSTANTLY work on the service development to empower the trade in order to produce a safer world.
BUY A SUBSCRIPTION.
TELL OTHERS ABOUT US.
HELP WAR PREVENTING.
Qoovee Founder,
Turat Bulembaev