The international B2B platform of  Qoovee.com and the largest telecommunications company of Kazakhstan, Kazakhtelecom JSC (owns 70% of the Internet and mobile communications market in Kazakhstan) invite owners and top managers of companies from different countries to the Central Asian (CIS) Business Meeting that will be held on 26th of November, Almaty, Rixos Hotel.
Hundreds of entrepreneurs from Kyrgyzstan, Kazakhstan, Uzbekistan, Tajikistan and guests from Russia, Turkey, Bangladesh, UAE, India, will come together at one place and one day.
This event is the first activity organized for the development of trade, cooperation and brotherhood relations between the Central Asian countries.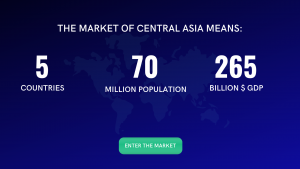 What you will get and learn within the event:
► Networking with decision makers in companies, potential partners, dealers, customers, investors from different countries (B2B Meetings)
► Participants' companies will be added to the international trade platform with access to a multi-thousand client base of wholesalers and customers of B2B services from more than 50 countries.
► Steps and tools to grow your business in Central Asia, Eurasian Countries and abroad
► How to enter the markets of Central Asia, Russia, Bangladesh and other countries
The event will be organized for owners and senior executives of companies engaged in manufacturing, logistics wholesale trade and business services (B2B)
The event will also bring together representatives and top managers of retail chains from Central Asia and Russia.
Note : Now we are forming a delegation from Abroad. Also we have a manager who consults guests on Visa, Hotel, Flight. Apply to join the event https://forms.gle/o16QJHj4WQuXvcXn9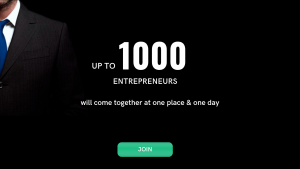 ▪️Note : Now we are forming a delegation from Abroad. Also we have a manager who consults guests on Visa, Hotel, Flight. Apply to join the event https://forms.gle/o16QJHj4WQuXvcXn9
Add your company here to get privileges at the event
You can become an official partner of the event and announce your company and products to all guests of the event (company managers from Kazakhstan, Kyrgyzstan, Uzbekistan, Russia, Bangladesh, Tajikistan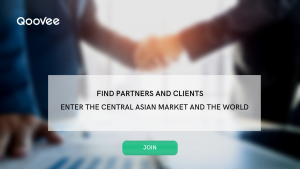 ▪️ Apply to join the event https://forms.gle/xhdawLsxMcinTeg29 
Add your company here to get privileges at the event
Entries will be by tickets and invitations
Contact us:
Live Chat on Qoovee.com
Email: event@qoovee.com
The Official Hashtag #CAB2B