Since the launch of the new Qoovee "Procurement" service, over 1000 commercial tenders have been created.
The "Purchasing" service of the Qoovee.com trading platform allows companies and private entrepreneurs to create tenders (competitive purchases) online in 5 minutes without unnecessary bureaucracy.
In order to create a tender on Qoovee, the customer must follow these simple steps:
Register
Suppliers receive the order notifications and will offer their prices and terms
The customer simply choose the best offer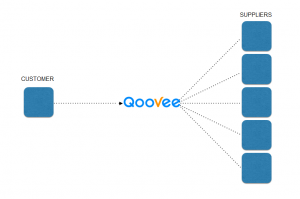 You can create tenders absolutely for free of charge and unlimited number of times. Customers can thereby save a large amount of time for the search for wholesale suppliers and for the purchase of goods and services.
To date, more than 18.200 supplier companies are placed on the Qoovee platform from around the world. And this number is growing rapidly.
For suppliers it is a convenient way to receive notifications (sms / e-mail) about all orders and requests according to the  selected categories and chosen tariff, so the suppliers will be informed and able to make offers to customers.