The number of visits on the business platform of Qoovee.com has reached  1 000 000. The company has set an ambitious goal to bring this number in 2 years to 10 million visits.
Qoovee business platform is a meeting place for suppliers, service customers and goods buyers from around the world. Qoovee builds online trade and logistics bridges between the Great Silk Road countries and calls its development concept the Great Online Silk Road, where Qoovee leads caravans of 21st-century. Qoovee is also the founder and organizer of the Global Online Exhibition of  Global Online Expo.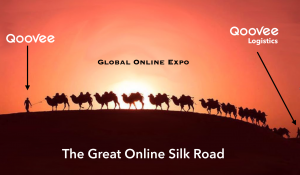 On the business platform of Qoovee, suppliers from Turkey, Germany, China, Bangladesh, Russia, and other CIS countries are most actively represented. Today, over 23,000 suppliers and hundreds of thousands of wholesale customers from more than 50 countries are trading on the platform.
Subscription on Qoovee is free of charge for suppliers and the promotion service is only on the result-based payment system. This means suppliers do not pay for views, impressions, or clicks. Suppliers pay only for messages and requests from potential buyers, and the amount of payment is calculated according to the bid set by the supplier itself.
You can read reviews about Qoovee here.
Find suppliers in Qoovee, create one request, get many price offers.
Sell on Qoovee; start your promotion now and pay only on results!