Presidents of Qoovee and the Chamber of Commerce and Industry signed a document confirming their intentions to jointly organize the Global Online Expo. CCI KR will act as a co-organizer of the World Online Expo on behalf of  Kyrgyzstan.
The parties agreed to establish partnership relations and start developing long-term, effective and mutually beneficial cooperation aimed at attracting investments and promoting the export of the Kyrgyz Republic.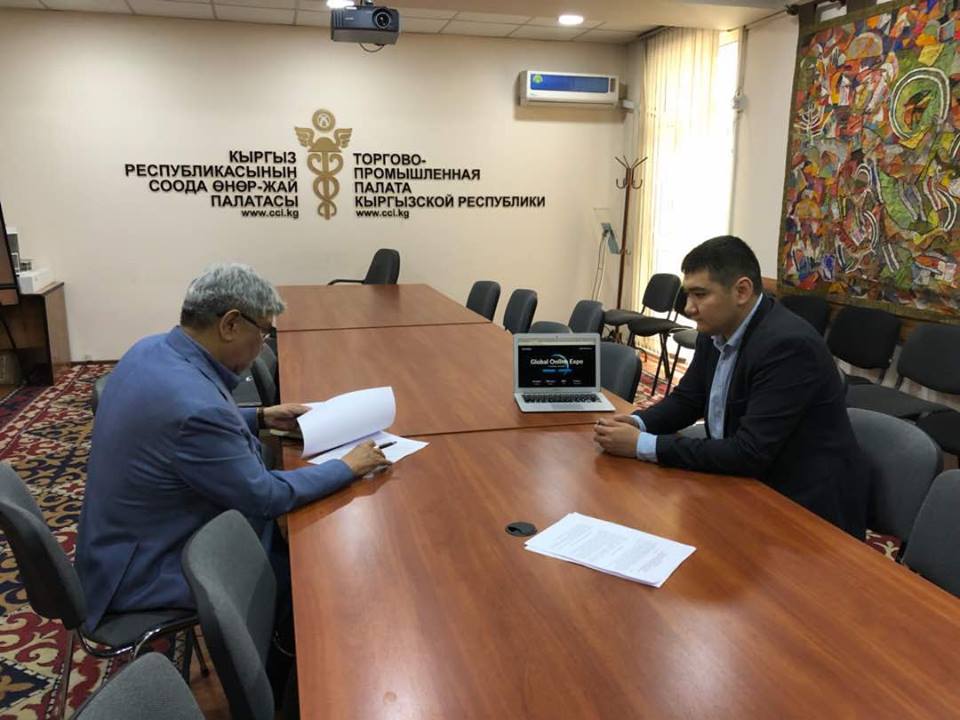 GLOBAL ONLINE EXPO is a global online B2B exhibition where hundreds of thousands of companies from over 100 countries will present their products and services, opportunities and innovations
Each country will have its own virtual pavilions and catalogs of suppliers, goods and services. Also, each country will be able to present its opportunities for investors.
The global exhibition will be held from April 2 to July 9, 2019.
At Global Online Expo it is expected:
21 million visitors
100 000 companies of exhibitors (exhibitors)
100 countries
2 million products and services