Qoovee Logistics is a worldwide freight service, the platform where a customer finds logistic solutions for its' business.
Within this article, we are sharing the real case of how Qoovee Logistics helped the equipment manufacturing factory and the factory that produces clothing in Kyrgyzstan to deliver the freight from India to Kyrgyzstan.
The customer had been searching a logistics solution for a long time and could not find fast and affordable freight delivery from India to Kyrgyzstan, but the most important for the customer was to get guarantees and protection since the goods were expensive. He approached Qoovee Logistics and quickly got a solution.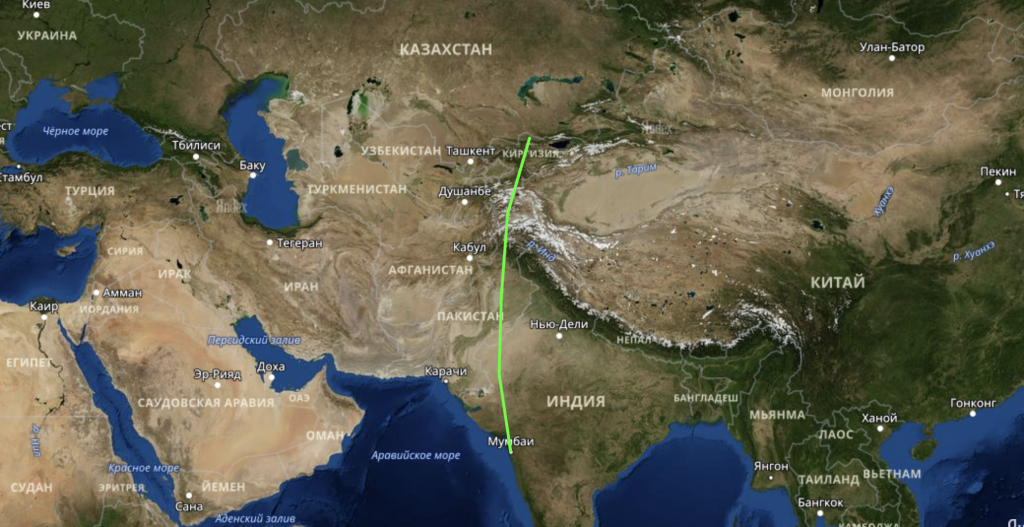 The deal was conducted on the Qoovee.com platform by using the Qoovee Safe deal protection service.
This approach ensured the Seller and the Buyer full protection.
The freight was picked up from the shipper in Mumbai (India) and delivered to the consignee in Bishkek (Kyrgyzstan).
The cargo delivery process (video)
This video shows how the freight was picked up from the sender –  Equipment production factory in Mumbai. Next, the cargo was sent to the airport and boarded to the plane.
A few days later, the cargo was delivered to Bishkek to the recipient – a factory from Kyrgyzstan.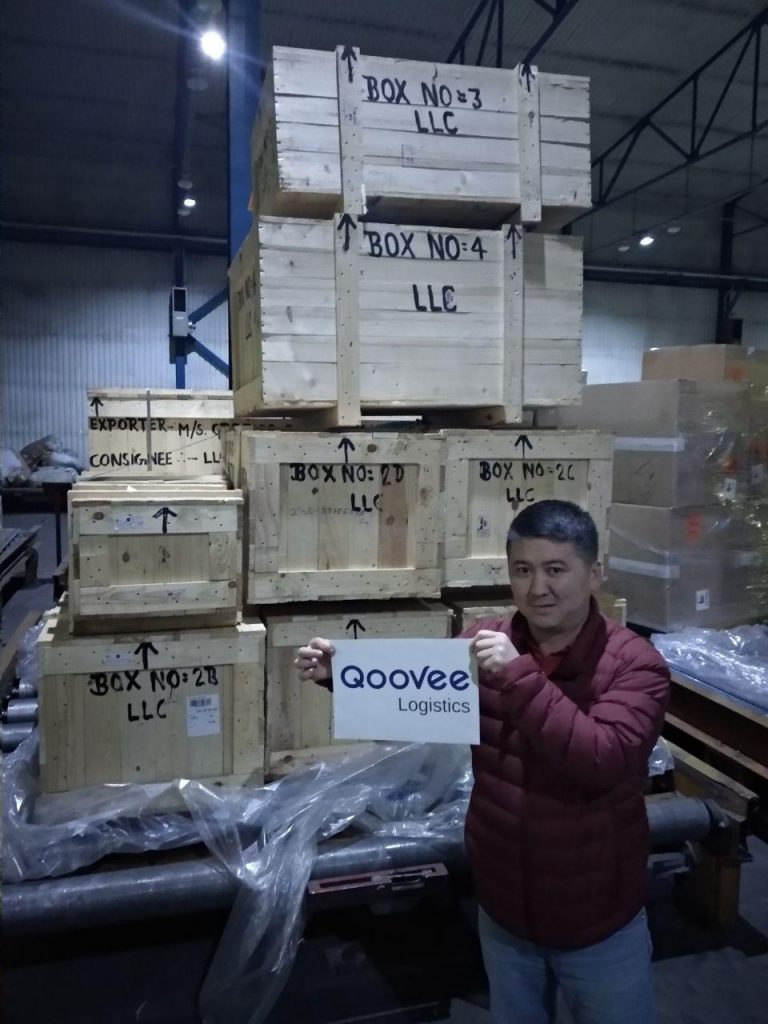 Photo: The recipient stands next to his cargo, he is the general director of the apparel manufacturing factory.
We will deliver your cargo from point A to point B worldwide.
Qoovee Logistics is your reliable logistics partner. Submit your request here and get the best freight quotes.