Join the Greatest Show which takes place once every 5 years and the largest business event of 2020!
The international B2B Marketplace of Qoovee.com in partnership with Dubai Exports (the government entity of the of Dubai) invite owners and top managers of companies to the Middle East, Africa and CIS Business Meeting that will be held during and within the framework of the Dubai Expo 2020
Hundreds of entrepreneurs from the UAE, Saudi Arabia, Turkey, Bahrain, Egypt, Russia and other CIS countries will come together in one place & day in Dubai.
The event will host owners and top managers of companies engaged in the field of manufacturing, trade and business services (B2B). And also for retailers and retail chains.
This is the first Middle East – CIS Business Meeting aimed in developing mutual trade, business cooperation and friendly relations between countries.
▪️ The main topics of the meeting:
– Promotion and entrance to the CIS market from the Middle East
– Direct access to suppliers of goods and services from the CIS
– The latest and most effective tools for business promotion
– Business networking. Search for partners, customers and investors at the event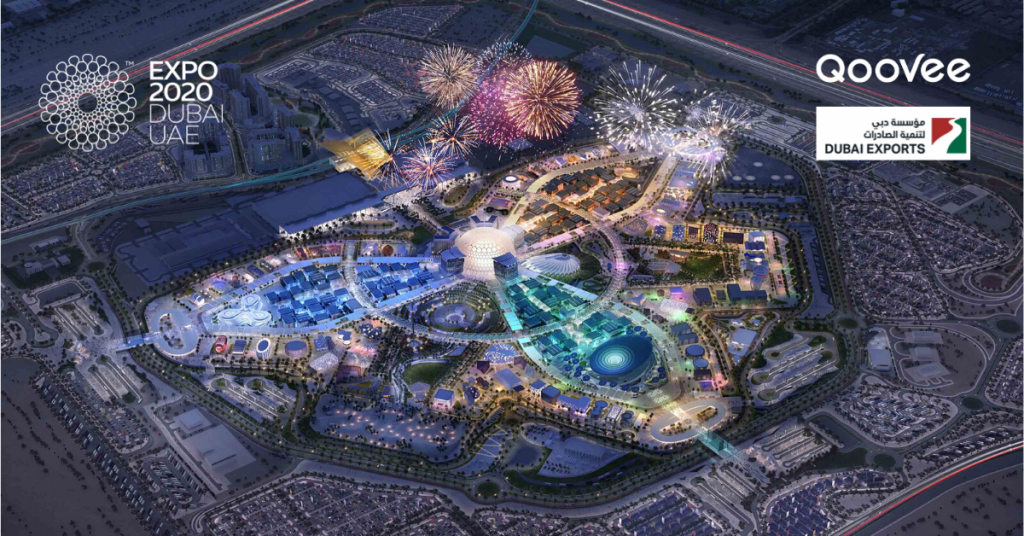 ▪️Participants will also be able to attend the Dubai Expo 2020 World Expo and will get many privileges.
Dubai Expo is a global exhibition that will host 192 countries and more than 25 million visitors. The exhibition will start on October 20th, 2020 and will take place till April 10th, 2021. The slogan of Dubai Expo 2020 is : "The Greatest Show in the World!"
Be with us at this great event!
Apply to join here https://forms.gle/932oepJ6Bx4hnfb29
Organizers: The international B2B Marketplace of Qoovee.com and Dubai Exports (the government entity of the of Dubai
Add your company to Qoovee.com to get more benefits at the event.
Entry by ticket and invitation.
Contact:
Live Chat at Qoovee.com
Email: event@qoovee.com
The official hashtag of the event #meacis