The price of oil fell, the dollar rose suddenly against various national currencies, plus the panic of the coronavirus forces us to change the rules of the game in the market. Any sharp spikes in the market are certainly not pleasant and lead to uncertainty and fluctuation. BUT…
This is the right time when you can TAKE OFF!
The Qoovee team aims to help to business, especially in the critical situations that have now arisen in the international market. Here are some opportunities that have appeared and recommendations on the situation.
What should a business do in a crisis? Some recommendations and opportunities

Hire highly qualified staff, as the short-sighted managers of some companies will begin to reduce staff and suspend production. You can strengthen your team with new faces at this moment
Expand Public Relations. Survey your target audience. Find out what people need, learn their procurement plans and satisfy their demand. Let your customers know that you, on the contrary, have begun to increase your promotion, production capacities and that  you are not going to reduce and suspend operations. In a word, show your customers that you are stable, not panic and committed to growth. And achieve this growth! People will follow you. In a crisis, people follow those who are calm and stable.
Increase promotion and advertising. Yes, right now! While others will panic, cut back on advertising and keep silent more, it's time for you to make yourself known! At such a moment, it is better to double or even increase your promotion and advertising, moreover, now it will not be as expensive as before, because most likely the number of advertisers will decrease.
Increase production and marketing. But first make promotion, and then expand production, not vice versa. While others will reduce production and advertising more because of a panic, you can take advantage of the opportunity and against of all competitors increase your production and promotion capacities and capture new markets … customers definitely will come to you.
Export. Enter other markets or be ready for it. A weak national currency, which has fallen in price against the US dollar, makes it possible to make your products and services more attractive in the foreign markets. Remember that the crisis and panic will end, and you will be ready for export.
You can buy goods and services at cheap prices from companies whose markets are closing or weakening.
Find new suppliers. If you have difficulties with supplies from other countries affected by the epidemic, then you can find suppliers in your country or from other countries that can replace your old suppliers.
Buy shares, competitors' assets, and not just of competitors. There is a panic in a falling market, people are ready to get rid of different assets at cheap prices due to fear of deterioration.
Launch new production lines and new business directions. In any crisis, new niches appear or old ones are freed. Look carefully at the situation around and you will find these niches.
Expand. Hit the crisis with expansion, not reduction. Increase on all directions: from the number of employees to the promotion. This will be the best anti-crisis solution.
Increase speed of service. At such a moment, not big ones beat small ones, but fast ones beat slow ones. You will achieve powerful growth if you do this.
For which products demand is growing now?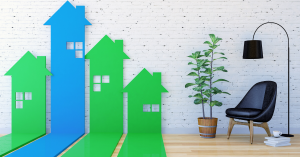 medical masks, antiseptics,
vitamins and foods that increase immunity
sports goods, as people will think about health even more
in the services sector, domestic tourism will increase and there will be a flow to new countries that were not previously popular among tourists and which were not affected by the coronavirus panic.
the demand for online shopping and IT resources will increase, because physical movement is reduced due to quarantines, so people will look more and buy goods / services online.
The reduction of mass events, conferences, exhibitions increases the flow of B2B clients on the Internet.Now people will choose the way of searching suppliers online instead of going to the exhibitions because of quarantine, panic epidemic. It's the right time to increase your promotion on Qoovee!
and other niches and opportunities are emerging right now. Take a moment. The Qoovee platform can help you find new suppliers, niches and promote your products and services.
What is Qoovee?

Qoovee.com is a B2B marketplace for goods and business services. Companies that sell in bulk and those who buy in bulk find each other here. As well as those who provide business services and those who are looking for services. And there are hundreds of thousands of such people and companies on the platform from 80 countries countries and every day this number is growing.
On Qoovee you can find suppliers from China, Russia, Turkey, Bangladesh, the United Arab Emirates, Uzbekistan, The Kyrgyz Republic, Belarus, Ukraine and other countries of the world.
Share the article with your friends and partners. Maybe it will now help them to save business and expand activities. Thanks!