The Prime Minister and the head of the presidential administration of Kyrgyzstan showed great interest in the project and noted that the Qoovee team did a great job and achieved significant results, as a result of the communication, cooperation is planned within the framework of public-private partnership.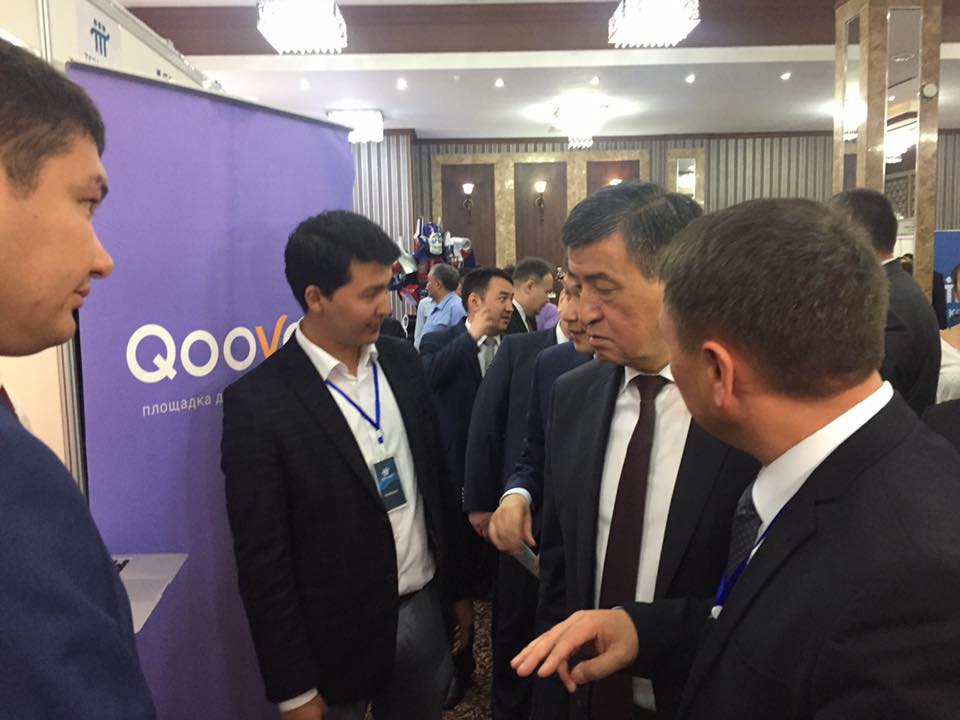 Qoovee executives reported the country's leadership that in just a year, more than 14.400 supplier and manufacturer companies from more than 50 countries have been registered on the site, although the project start working at full capacity  just since February 2017. Attendance on the platfrom is growing by 50% -100% monthly, transactions are being carried out. In early May, a tender platform was launched, where in over 30 days private companies created tenders for more than $ 10 000 000.
Co-founder of  Qoovee Turat Bulembaev noted that the Qoovee platform has already brought together more than 600 manufacturers from Kyrgyzstan and contributes to the development of the country's production and export.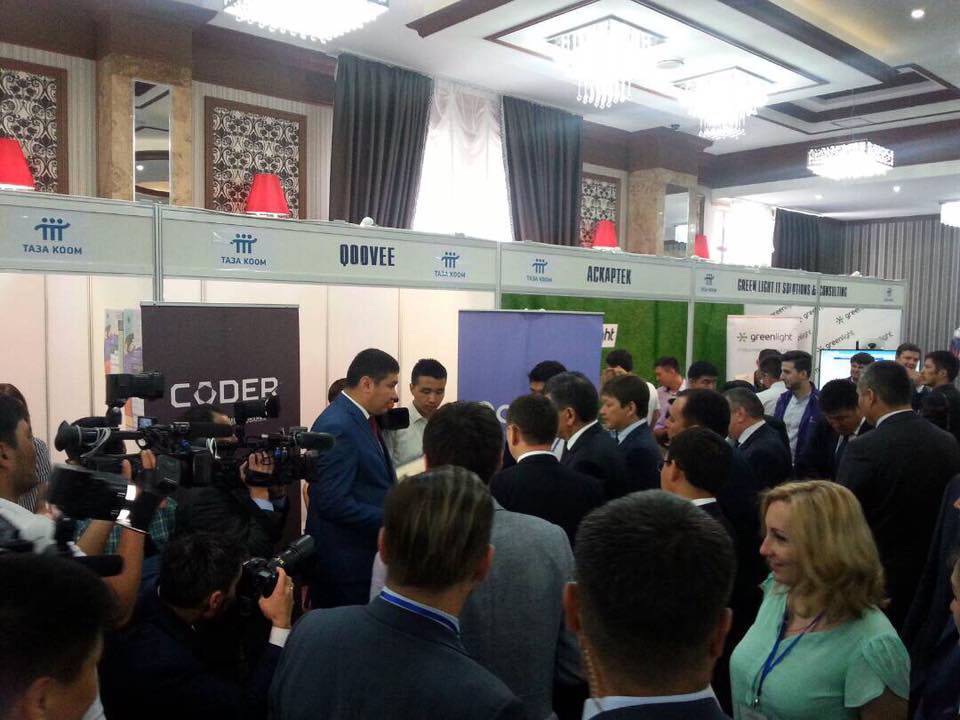 Qoovee was presented during the EXPO exhibition  at the international conference on the implementation of the national project of Kyrgyzstan-"Taza Koom".
"Taza Koom" is a national e-government project purposed to build a state that better serves citizens, better provides public services and creates better business conditions. The implementation of this project will lead to transparency in the public administration system and will become a powerful tool for preventing corruption. The project will cover the spheres of social and legal life of citizens, improving the quality and safety of their lives.