WELCOME TO Qoovee.com!
Dear Qoovee User, first of all, we want to congratulate you for being in the registration phase on qoovee.com! You can explore the opportunities and benefits we provide for our users. The first thing we need to do is to Sign -Up.  
All about how can you sign up step-by-step. Let's start  your Qoovee journey…
Oops! Whould you like to remember what is qoovee.com?
Whatch a short video explaining what is qoovee.com and how it works
Or read an article to learn more about Qoovee at all
1 STEP
Open the qoovee.com website on your browser. To add your company click to the "Add Company" button.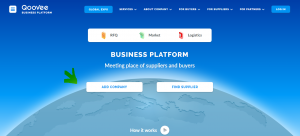 2 STEP
Next, You should select a Subscription Plan.
There are 3 types of Plans (Free, Business and Premium).  You can find a detailed information about Plans here as well.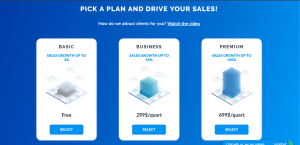 3 STEP – COMPANY REGISTRATION
Enter the information about your company on the fields and click to the "CREATE"
Fields:
Name– Name of your company
E-mail Address – Email address of your company. Orders and emails of buyers will be sent to this email address.
Phone Number – Phone number of your company
Company's fields of Activity – Enter the products categories you sell or produce (Ex: Women's Clothing, Machinery, Equipment)
Information about the company– Brief information about your company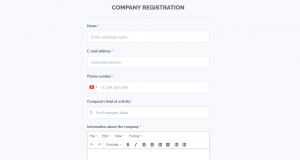 4 STEP – USER REGISTRATION
Enter the personal information( You can use the email or phone number you mentioned in the COMPANY REGISTRATION, 3-STEP) on the fields and click to the "REGISTRATION"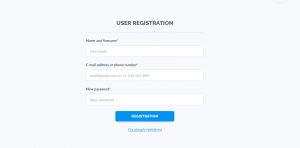 5 STEP –  CODE CONFIRMATION
Enter the code you received to your email or phone number you mentioned in the USER REGISTRATION(4-STEP) and click "CONFIRM"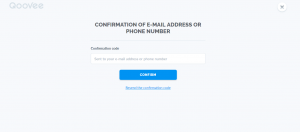 6 STEP – UPLOAD YOUR PRODUCTS
Congratulations! You have your company added to the GLOBAL qoovee.com wholesale platfrom.
Next, you should upload your products to your online store from the administration panel of your company, so customers will be able to view your products and contact you. Please feel free to ask if you have any questions regarding the platform to support@qoovee.com and our online chat on qoovee.com
How your Online Store might look: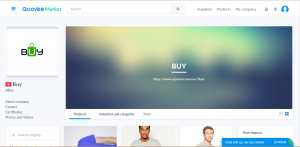 Discover More Example Online Stores
SUBSCRIBE TO THE NEWSLETTER OF USEFUL ARTICLES