President of Qoovee Group Turat Bulembayev and President of the Chamber of Commerce and Industry of Bangladesh (in the direction of the CIS) Habib Ullah Dawn signed an agreement on the partnership and joint organization of the international online exhibition Global Online Expo.
All members of the Chamber Board attended the meeting of the Presidents of Qoovee and the Chamber of Commerce and Industry of Bangladesh (CIS direction). Members of the Chamber are owners of large corporations, factories, their companies work with such well-known brands as Zara, H & M, GAP, etc.
The parties agreed to establish partnership relations and start developing long-term, effective and mutually beneficial cooperation aimed at attracting investments and promoting Bangladesh's exports through the Qoovee.com and globalonlineexpo.com platforms.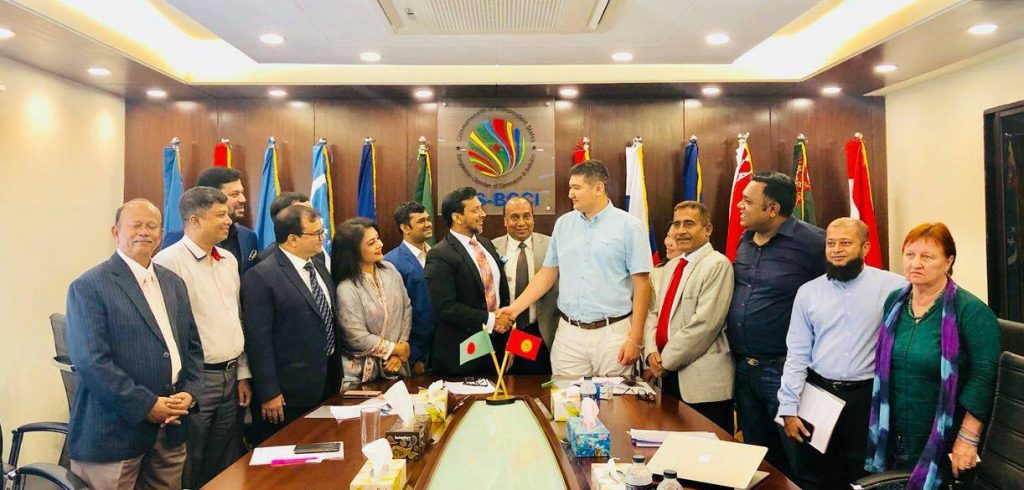 GLOBAL ONLINE EXPO is a global online B2B exhibition where hundreds of thousands of companies from over 100 countries will present their products and services, abilities and innovations.
Each country will have its own virtual pavilions and catalogs of suppliers, goods and services. Also, each country will be able to present its opportunities for investors.
The global exhibition will cover many major industries. Dates: from 2 April to 9 July 2019
At Global Online Expo it is expected:
1 million visitors
100 thousand companies of exhibitors (exhibitors)
100 countries
2 million products and services
SUBSCRIBE TO THE NEWSLETTER OF USEFUL ARTICLES