Qoovee Company, participated in the international high-level forum "Taza Koom" at the invitation of the Ministry of Economy on behalf of the government of Kyrgyzstan. The company was represented by its co-founder and president Turat Bulembayev.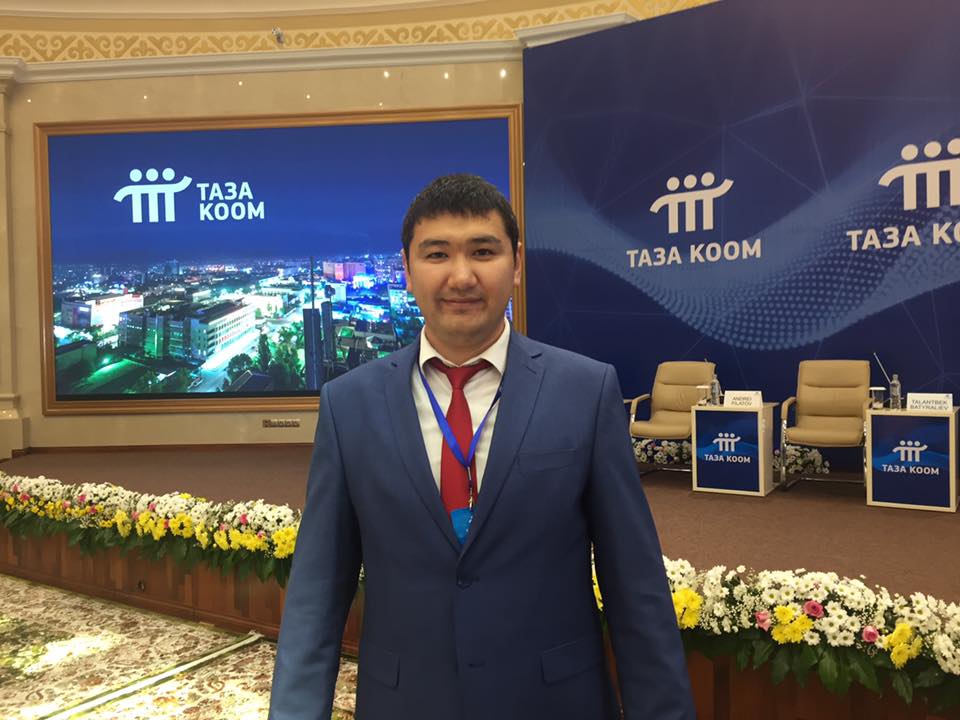 President of Kyrgyzstan Almazbek Atambayev and Secretary General of the United Nations Antonio Guterres, who arrived to Kyrgyzstan on a working visit, took part in the international high-level forum on the "Taza Koom" (Clean Society) Digital Transformation Program and  the Global Sustainable Development Goals.
President of Kyrgyzstan Almazbek Atambayev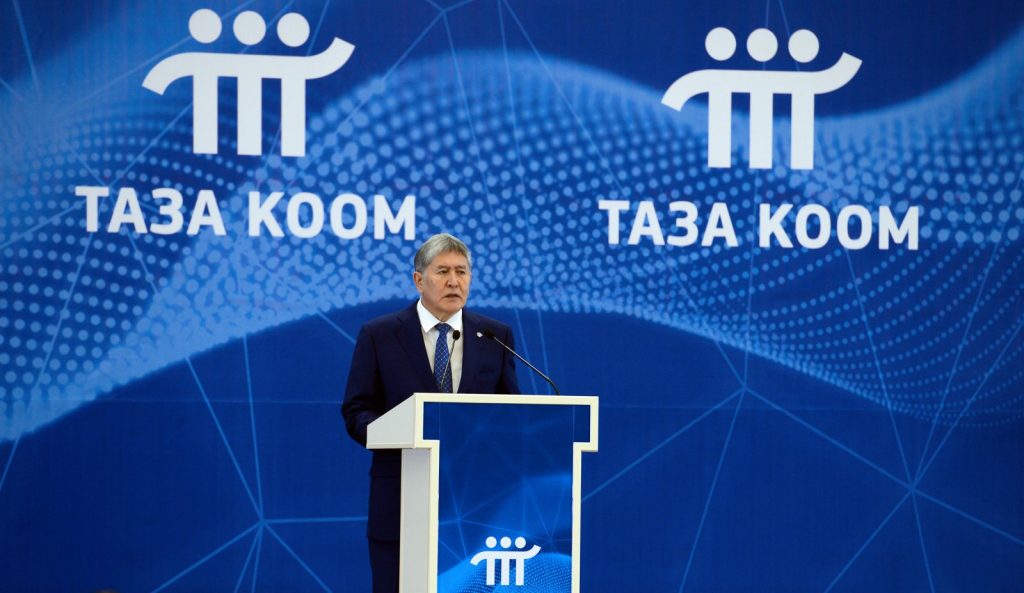 The UN Secretary General Antonio Guterres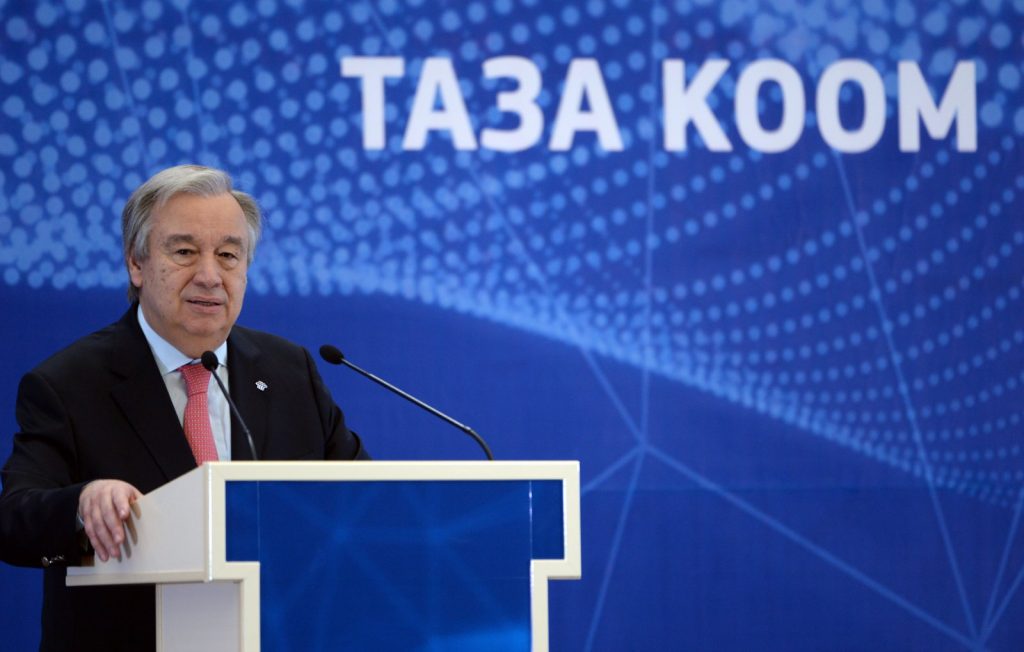 Besides, Peter Burian, special representative of the European Union in  Central Asia, Central Asia regional director, the head of the delegation from the World Bank, Lilia Burunchuk and other guests and representatives of state and international organizations spoke during the event.
"Taza Koom" is a national high-tech project of Kyrgyzstan to build a digital economy and an e-government that better serves citizens, better provides public services and creates better business conditions. The implementation of this project will lead to transparency in the public administration system and will become a powerful tool for preventing corruption. The project will cover the spheres of social and legal life of citizens, improving the quality and safety of their lives.
The UN supports the "Taza Koom" project
"We support this project of the Kyrgyz government aimed at improving the lives of citizens through the development of new technologies, reducing corruption, strengthening the protection of the rights of citizens," said Antonio Guterres at a presentation at the presidential residence of Kyrgyzstan "Ala-Archa".
Guterres is sure about that Kyrgyzstan will remain a symbol of democracy in the Central Asian region.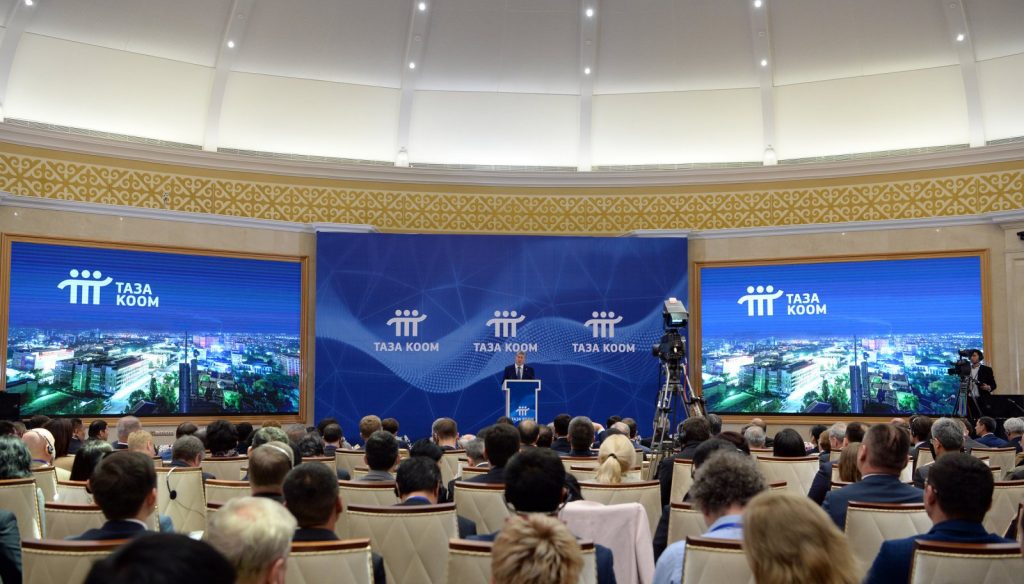 Kyrgyzstan will become the focal point on the digital Silk Road.
President of Kyrgyzstan Almazbek Atambaev: "We set an ambitious goal – to become the central link on the Digital Silk Road by carrying out Internet transit, providing content, storing data in our data centers.
I believe that all prerequisites exist for this: a liberal economy and a democratic political system; advantageous geographical location between global economic leaders like China, India, Iran, EEU; competitive telecommunications sector, cheap green energy "
Qoovee is the caravan master on the Digital Silk Road.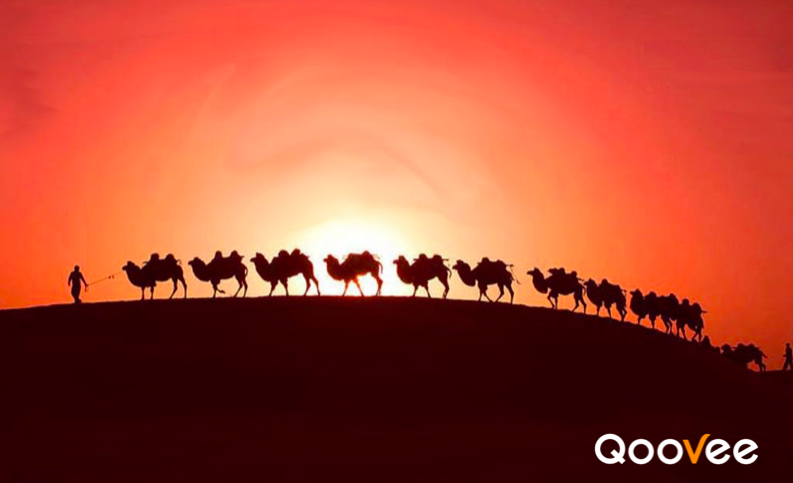 The participation of Qoovee in the high-level forum "Taza Koom" is not accidental. Electronic marketplace Qoovee.com becomes part of the digital transformation of the economy not only of Kyrgyzstan, but also of other countries on the new Great Silk Road. Qoovee.com marketplace is a kind of caravan master of modern trade caravans in the countries of the EEU, Europe, Asia and other regions of the world.