Great news.
With the participation of the wholesale platform Qoovee, a new B2C (retail) marketplace Shipleo is being prepared for the launch, where goods are presented only in the video. No photos. Shipleo is a platform where you can buy and sell through live streams and short videos.
Nowadays, it has become more important for buyers to watch product videos rather than just photo catalogs, as well as watch product reviews live in order to contact the seller in an online chat and ask for details about the product.
The video format allows you to see the product in action, compare the actual dimensions, quality and get more visual information about the product. It also gives sellers a simple tool to create live streams and short videos where they can sell directly via video.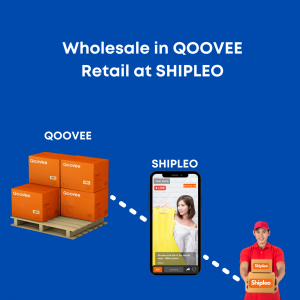 Qoovee and Shipleo are strategic partners. Once Shipleo launches, you will be able to buy wholesale on Qoovee and immediately retail on Shipleo. Platforms are synchronized. If you are a supplier, you can wholesale on Qoovee and retail on Shipleo worldwide.
To participate in the launch of Shipleo, add yourself to the waitlist and you will be one of the first to receive an invitation after the launch of the new platform.