We are presenting an interview with the founder of the international business platform of Qoovee.com- Turat Bulembaev.
What he has shared within the interview:
Where the international trade market is heading
What is a niche in the trillion-industry of logistics
What will be "oil and gas" in the 21st century
Does a patent help to protect your intellectual property
How to build relationships with governments and gov. entities so they help you
What problems entrepreneurs and SMEs can solve with the help of Qoovee
How to start an international business on Qoovee with a small starting capital
How countries and businesses can present themselves at the Worldwide Online Exhibition
What difficulties do companies and people who build global business face?
What is responsibility and how does it lead to success
What is Qoovee?
Qoovee is an international marketplace for SMEs. This is the place where suppliers and buyers of goods and services from different countries meet. Today, Qoovee becomes a group of companies and services, that is, the trading platform is not our only direction.
We are essentially a bridge between countries and markets. For example, Qoovee is interesting for businesses in Southeast Asia, the Middle East, Europe, etc. as a platform through which you can enter the CIS market and vice versa from the CIS to enter other markets. We also help to do business within the country and within the same market, for example, companies from the UAE can sell goods and services in UAE and the MENA using Qoovee, as well as enter global markets.
What other directions and services you have?
We also have Logistics, Business Club, a number of other unique services are being developed. We are building a platform where everything you need for your business will be included. Besides, we are preparing to launch a large separate project of Global Online Expo.
Tell us a little about Global Online Expo, what kind of project is this, how will it work?
Global Online Expo is the Worldwide Online Exhibition. The key word here is "online". You probably know that every 5 years there are world EXPOs and there are intermediate EXPOs between them. In 2015, the EXPO was in Milan, in 2017 in Astana and in 2020 it will be in Dubai. But this is an offline EXPO, not everyone can fly and participate.
We want to organize the same World EXPO, but online, where each country can present its tourism, economic, cultural achievements. Business will be able to announce its products and services to all the world. The exhibition will have a time limit, a maximum of 100 days and every day will be the day of a particular country. I think it will be something like the World Business Championship (laughs). We plan that this event will be annual and will collect tens of millions of participants – as it is online.
What does the word "Qoovee" mean?
This is one of the most frequently asked questions (laughs). This is a new word, a new meaning.
I have long wanted to do a global business, but for this, you need to enter the market with a unique brand, especially in IT. You can blindly type a combination of letters and see that such a name is already taken by someone on the Internet. I came up with the word "Qoovee" one morning, it turned out to be unique. It means that nowhere else in the world did this word occur. And we are building a concept that will be unique. A good name for a company is already 50% of the business.
How it start? How did you get interested in e-commerce?
I started to engage in e-commerce several times. Once, my brother and I created an online store, then we created an online store for selling swimsuits from a famous brand. I went to this business gradually. Prior to launching Qoovee, I managed to do different types of business, in such areas as show business, entertainment, international trade, various services, marketing, IT, education, finance, investment, etc. The experience I received from each of these businesses helps me now.
I decided to really involve in e-commerce in early 2016 when I went to a large shopping market in Central Asia to find a clothing manufacturer for an online store that I wanted to run as a small business for my wife. And found a huge niche.
First, in this market, if you do not know this market it was not clear where to look for good manufacturers.
Secondly, people come to this market from different countries of the CIS to buy goods in bulk. They drive 3-4 thousand miles for the goods. Then I thought "is it really impossible to create an electronic trading platform to make it easier for them to trade with each other? There is the 21st century in the courtyard". I fired up with this idea, although it was already partly sounded from the mouth of my brother a few years earlier, but I needed to mature myself, see everything with my own eyes. As a result, when I myself encountered a problem, I decided to solve this problem for many people.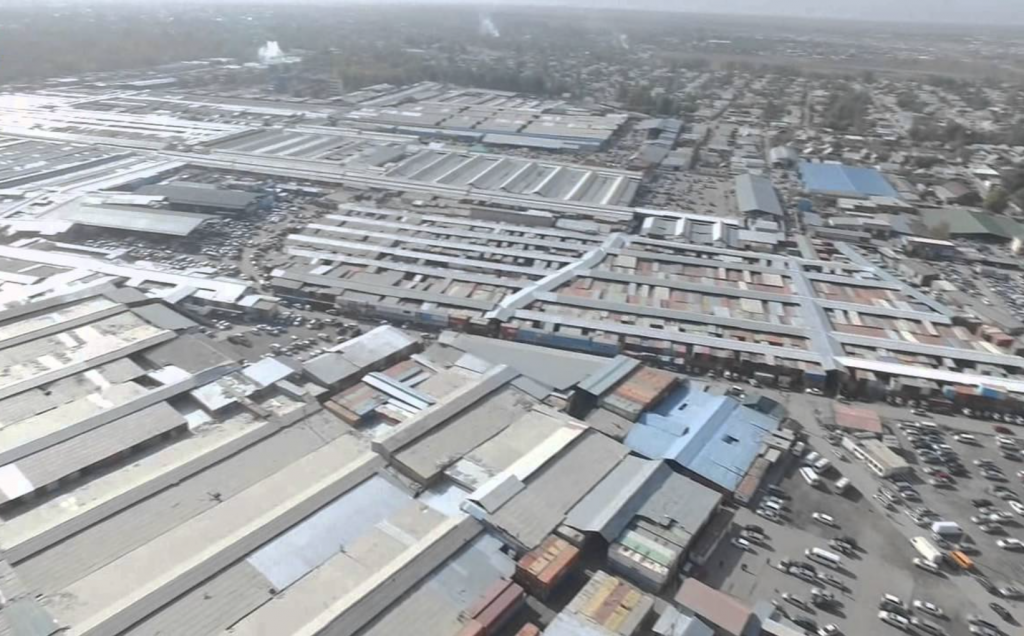 Large trading market in Kyrgyzstan (Central Asia) where the development of Qoovee began
How did you become an international platform?
We initially planned to make the platform global, as we saw that people from different countries come to the large wholesale markets and international exhibitions for goods. And I have a personal position: either business must be global, or none, especially in the age of technology, when people from all over the world are connected via the Internet.
Who are your customers? Who can use Qoovee?
First of all, it is a small and medium business: wholesalers and customers of business services. A special category of our customers is wholesalers.  Users come to our platform to sell and buy in bulk. But recently we also launched the section "Business Services". The service suppliers' directory is now has been expanded.
Any company or even an individual entrepreneur often purchase goods and services for their organization. Any supplier of goods and services at the same time is a buyer of goods and services. For example, to make clothes you need fabrics. To provide legal services, you need to buy paper, water, the Internet in your office, maintain a website, make advertising and purchase other services and products.
Companies and entrepreneurs need a place where they could sell their goods and services, as well as find suppliers of goods and services for their business. Our platform just helps them to find each other and ensures safe deals and logistics.
Thus, our platform helps to bring together one business (seller) and another business (buyer), and from different countries.
Can aspiring entrepreneurs run a business on Qoovee?
Of course. Our platform is suitable not only for those who are already engaged in business but also for those who are just starting and do not know what to do and how to do, does not have a large starting capital.
Firstly, we provide educational practical material for beginners, publish articles, provide online courses. Our blog has a lot of useful materials for beginners, where we share our experience and knowledge.
Secondly, everyone can create own online store on our platform free of charge, negotiate with a supplier of goods and services, put photos and descriptions of these products and test demand without immediately purchasing a large batch of goods or launching them into production.
What is the main problem you solve for your clients?
Analytics, marketing, and sales are a weak spot for many. We help with this. In the face of Qoovee, many entrepreneurs and companies get analytics, marketer, and seller. We also ensure safe deals and provide logistics. As well as we help to enter new markets.
What is the goal, mission, and philosophy of Qoovee?
Our goal is ambitious – become number 1 business platform in the world.
Mission: to make trade simple and clear, to help businesses, governments, and society to build trade bridges, to increase business relations.
Philosophy: win-win-win – a position where all parties win and everyone benefits.
What makes international trade difficult?
Political crises between countries and the complicated rules in trade, customs, and logistics, as well as amateurs who can spoil the image of entire countries. For example, there are 100 enterprises from one country for the supply of meat and dairy products, 99 of them work honestly and 1 delivers meat with a delay or worse, meat with foot-and-mouth disease. As a result, due to one supplier, access to the market may be blocked or procedures may be complicated for 99 other normal companies.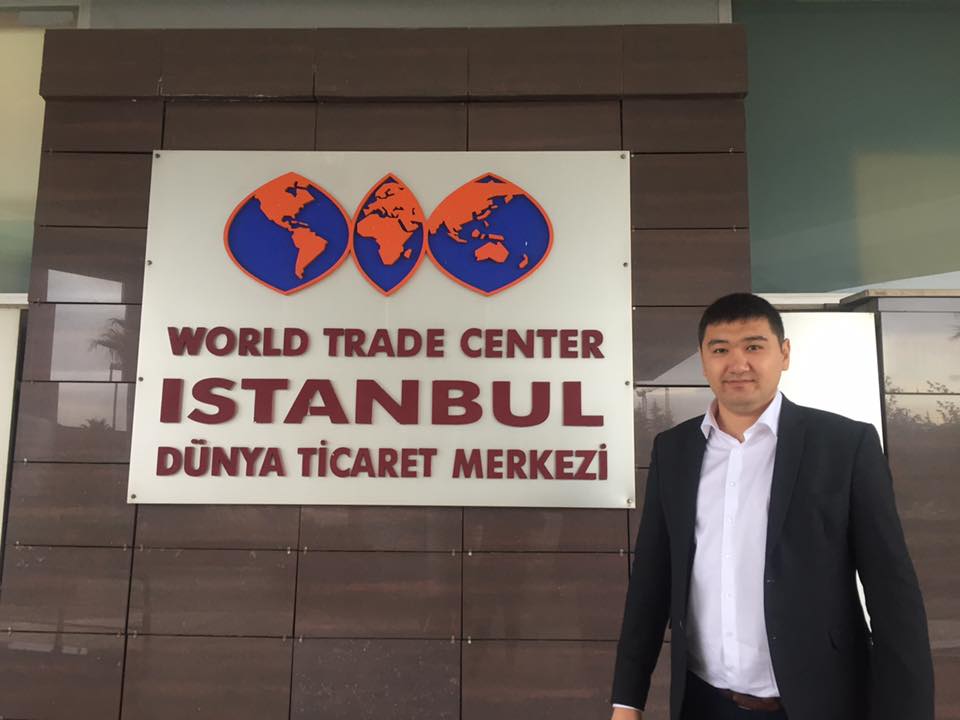 Do you think you can make international trade easier and more reliable?
We are constantly working on it. I personally try to study many processes of our clients from the inside: production, customs, deliveries, logistics, marketing, sales and more. I also study the laws of many countries, the rules of the game, economic policy.
And I understand that people themselves complicate a lot, so there is a lot of work to simplify the processes. As for reliability, then yes, we launched the service of providing guarantees of payment and delivery – the service is called Qoovee Safe. Our customers can make deals on the platform safely. We even came up with a comic slogan for users of Qoovee Safe – "so that they won't throw you". Many entrepreneurs liked it and immediately makes it clear the main advantage of this service.
What difficulties have you experienced over the entire development of Qoovee?
Different difficulties. According to all the laws of the genre, we had to break down and leave the market in the first year of its existence. Among ourselves in the team, we say that we have experienced for several years what many companies have been experiencing for decades.
And more … it was very personal. At the very beginning of the path of the business, which later became known as Qoovee, I experienced perhaps the greatest difficulty in my life: these are 3 complex operations within 2 months for my newborn son and his life was in the balance, the doctors did not tell us, but we could see that they doubted the chances that he would survive.
Then I told my son that I really need him, without him everything is impossible and he survived. Now he is a cheerful, happy and very energetic boy, who taught me perhaps the strongest lesson, showed in practice what stubbornness, perseverance, and survival are. So all the other difficulties are just trivialities.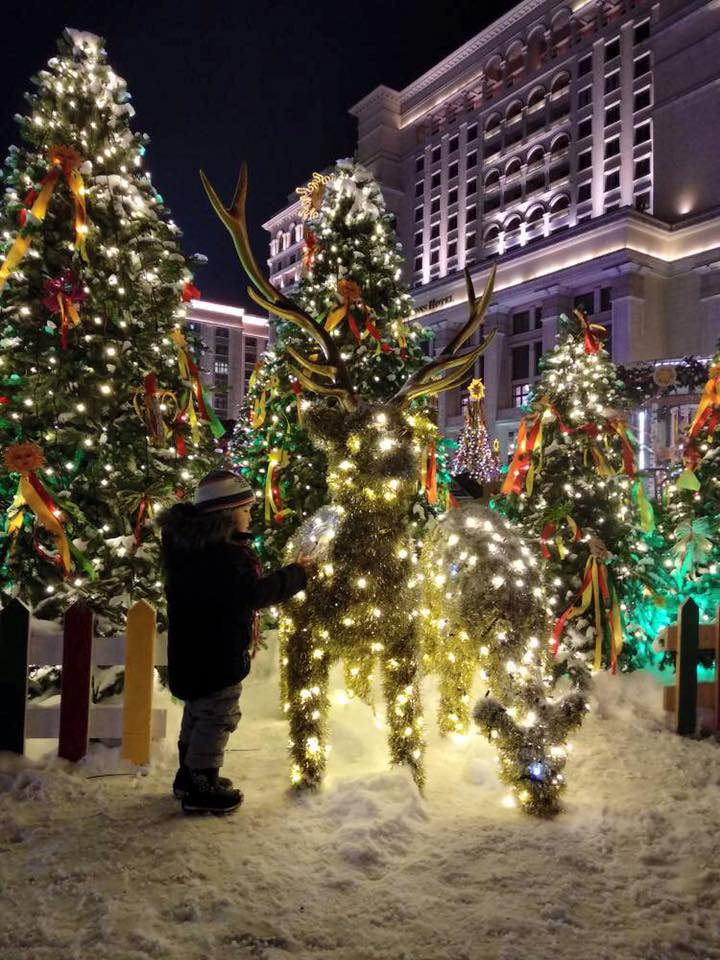 What helps you overcome these difficulties?
I and the members of our team very clearly realize that difficulties are part of the game that we create ourselves. We have big goals. And on the way to big goals are great difficulties.
The only question is what do you pay the most attention to: goals or difficulties? If you avoid difficulties, then in the end there will be only more. Difficulties must be attacked, face to face with them, but at the same time see your goal. We see our goal and go to it. And we enjoy this process.
You have recently launched Qoovee Logistics service, how does it work?
Qoovee Logistics is a worldwide freight service. We have logistic partners in different countries. The client fills in a simple form, the platform finds verified logistics partners who provide competitive prices and provide logistics services. Qoovee at the same time acts as a guarantor of the transaction between the customer and the logistics company. This allows customers to get the best delivery terms and save time on miscalculations and investigating logistics companies.
Why did you decide to enter the logistics business?
There is no way to trade without logistics. Once we became a trading platform for business, we had to solve logistics problems. So this is a logical iteration of our business. In addition, we found a huge niche.
The global logistics market, according to various estimates, is about 9 trillion. $, by 2025 it will reach 15 trillion. $, but many players in this market still work in the old manner: faxes, 20 calls a day to find out where the cargo is going, a lot of fuss with documents.
We decided to take part in the simplification and automation of processes in this industry and decided to release the logistic platform of Qoovee Logistics. This platform will amaze and conquer the market, I have no doubt about it.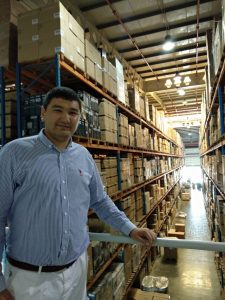 How do competitors react to Qoovee?
In the beginning, we weren't known at all, weren't been accepted. Then they began to pay more attention. And now we notice that they are starting to even copy some of our features. For me, this is a signal that we are going right and are outperforming them in creativity. But in fact, I do not consider anyone as our competitors, not even the giants of the market. There are some companies that are somehow similar to us, but you cannot repeat the idea as it is. Each implements it in its own way.
You have a good partnerships with the state authorities and governments of different countries. How do you manage to build relationships with the government entities?
We must understand that the government and government entities are first and foremost people who also experience difficulties like ordinary companies. Many of them want to help their country. We help them to resolve issues with the development of their trade, exports, we have a fresh look at this and most important practical tools for support. Therefore, we are accepted at a high level and they support us, since we have a win-win-win philosophy, the government, business and society benefit working with us.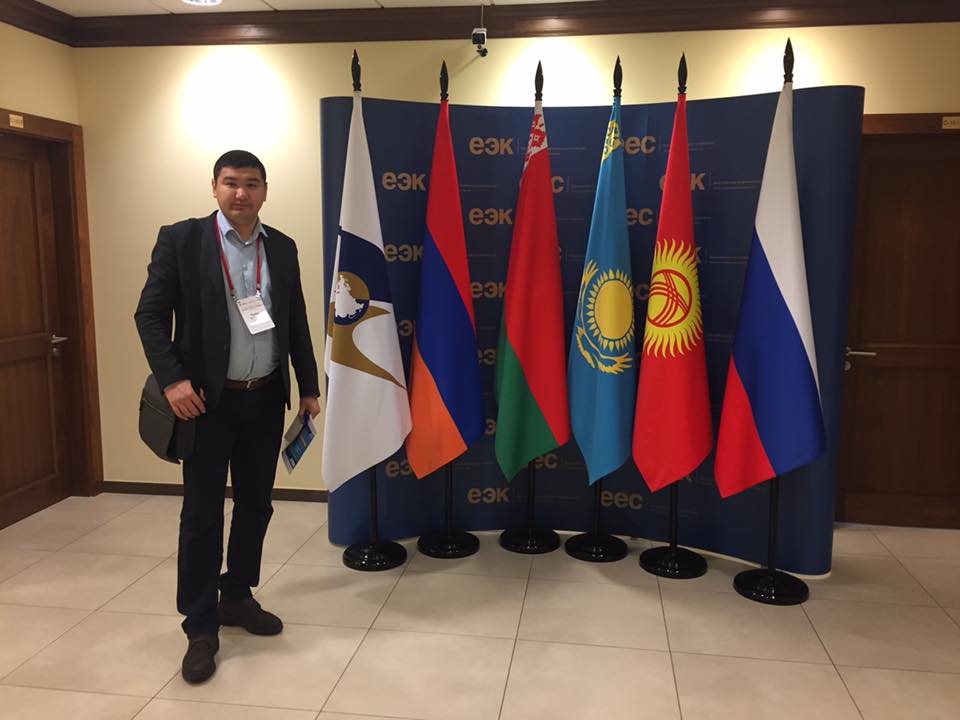 And we must perfectly understand that all countries depend on each other. You can not think that the problems of one country will not affect your country or your life. In today's world, everything is related. War in one part of the world affects the peace and economy of many countries in another part. Just, for example, the exchange rate drops or rises sharply, and it becomes harder for you to predict life.
Therefore, you can not sit back and think that the problems of other countries that are on other continents will not touch you. Today, humanity has reached the point that it has a weapon that can destroy our entire beautiful planet. And we can not allow this to happen. We need to increase friendly trade relations, not military ones.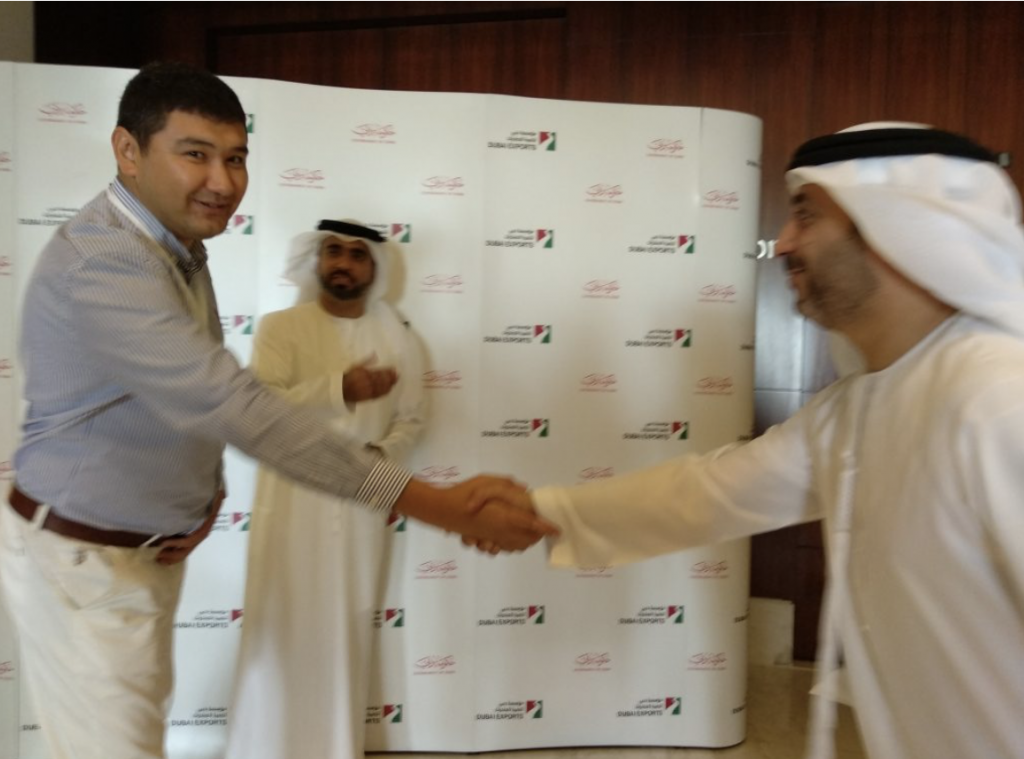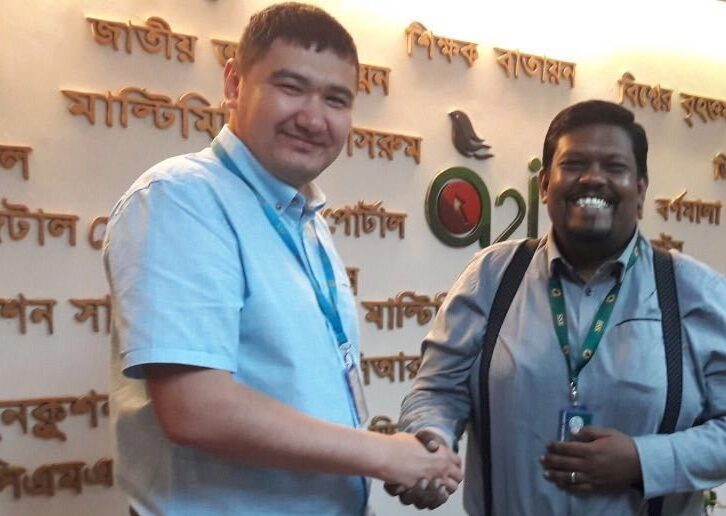 What is your vision for the future of e-commerce?
Ecommerce will become one of the dominant areas in the world. I think people will remotely produce goods for themselves in small factories that will be robotized and execute orders individually for each customer. You sitting at home will be your own fashion designer and manufacturer. Why should you choose only what shops and manufacturers offer you? You will be able to create the things you need for yourself and according to your taste.
What do you think will be "oil and gas" in the 21st century, which can bring great wealth?
I think this is intellectual property, intangible assets. What it is? Everyone thinks that this relates to the topic of high technology or creative work. In fact, intellectual property can even be at an ordinary auto repair shop or at a huge factory. For example, this is the design of products that are produced in this factory, production technology, customer base, website, etc. And most importantly, it can be an asset and generate income, it can increase the value of a business.
In the West, people realize this and for many companies intangible assets make up 50% of the assets on the company's balance sheet. In the post-Soviet space, this can be no more than 1%.
I'll tell you a little story that my friend, an international expert in the field of intellectual property, told me. There was a manufacturer of interior doors that competitors copied his business. They just released a copy of his products. Obviously he did not like it and he decided to patent his property. He received a patent for more than a year and as a result, the patent did not save him. The competitors simply changed the design of the door a little, just the door handles were 10 cm lower down and its patent no longer protected.
He protected it by copyright and acted very cleverly thanks to the help of experts. He did not crush competitors and forbid them to produce his door. He just made a license agreement with them and they began to legally sell the doors with his design and at the same time paid him a fee for each sale.
Now this former manufacturer sells licenses for the production of its doors and releases new models in the form of drawings and design. In fact, he turned this thing into a franchise.
Knowledge of the intellectual property can bring huge fortunes to people. And we are preparing something in this area. We will help people to better understand this area and earn on their intellectual property.
How do you finance the company?
We have partner investors and our company has revenues.
Are you planning to attract additional investments?
We can develop ourselves without attracting additional funding, but this development will not be at great speeds. Our business is global and requires huge resources for the expansion of markets. Therefore, to increase the speed, we decided to start attracting investments to the company.
What are your future plans regarding the development of Qoovee?
We will increase our customer base and expand to new markets. Soon we want to take part in India and America.
Why are you doing this? What drives you?
My home is Earth planet. I want my home to be clean, beautiful, and in peace. We as humanity are one team. And I am driven by the idea that you can help create a better world for all. You may think that I speak philosophically, but I am a practitioner. And in practice, I know that the more we take responsibility for our environment, the better and more successful we become.
Look who is truly flourishing, honestly and you will find that those organizations and people who take responsibility for a wider field of activity are flourishing.
We have taken responsibility for trade relations between business and countries, we are leading caravans on the Great Silk Road in a new form – online. And responsibility means being a reason(cause). We do not wait when the mountain comes to Mohammed, we ourselves go to the mountain. The key to success is responsibility.