Greetings!
I want to address you specially. I don't want to talk about problems. I know you probably already have a hard time. And you are probably excited and thinking what will happen next, in this letter I will only talk about solutions.
How to solve problems?
The current situation in the world is a big barrier. Instead of thinking about barriers, it is necessary to overcome them.  Thinking doesn't work. Thinking only leads to more thinking. You have to act!
So:
Step 1 Write all the problems that concern you on paper.Focusing on a problem does not solve the problem. Get all the problems out of your head – they do not belong there. Describe them on paper. For example, business stopped due to coronavirus and government restrictions, etc.
Step 2 Next to each problem, write down what you can do with it. Write different solutions, even if they look crazy. You have to write. Write until you feel relaxed. Don't stop. In the end, you will experience something like eureka!(from other Greek: "found" – means an expression of joy in the case of solving a difficult task)
Step 3 And then start doing what you wrote. Start with the easiest task and then follow up hardest ones.So you will start to solve the problem quickly one by one.
What needs to be done while the pandemic is going on?
At a time when most of the world is paralyzed and quarantined or self-isolated, when many significant business events, exhibitions and other important events have been canceled, we decided to do the amazing thing.
We are urgently launching the World Online Exhibition – Global Online Expo, which we planned to launch at the end of 2020 in Dubai at the Dubai Expo 2020.
But the situation taking place in the world  now has forced us to host it now.
I am sure the world must move on!
A pandemic, hysteria or panic (as you like, everyone has their own truth) will end. And you need to prepare now for the big flow of customers and search suppliers. We, the Qoovee team, will do our best to help you.
The Qoovee.com trading platform operates on B2B (wholesale and business services), but from the very beginning we planned to enter B2C (retail) in about 2021, but the current situation has prompted us to do it now.
And here is what we decided to do:
We will increase the promotion of the Qoovee.com  marketplace in all key countries. The customer flow on the site has already doubled.
We are entering B2C – retail business. Within a month, we will present the basic version of our new product, which will help active Qoovee customers increase sales. If you also want to reach retail sale  in different countries of the world, fill out this short form. We will send you an invitation when everything is ready.
We are launching the World Online Exhibition – Global Online Expo. EXPO will be held from April 2020 to December 2020.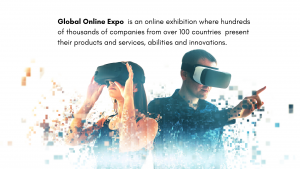 Our goal: to help SMEs and Large businesses from different countries introduce themselves to each other. More than 25,000 companies are already represented on the platform and tens of thousands of wholesalers are visiting. Until the end of 2020, we expect millions of visitors. Since you can't travel around the world yet, let's meet online and show each other what we have and what we can offer to this world.
And I would like you to take an active part in this and help us to do this as efficiently as possible. I am sure everyone will benefit from this. We will be glad to any ideas, proposals for cooperation in this regard. Submit them on this form.
Who already supports the Global Online Expo
And more and more cooperation offers are coming from different countries. I am sure this spark will turn into a fire! Together, we can and obliged to move this World!
Dear partner, client, friend or just a stranger to me, at such a difficult moment we need to unite and support each other, and together overcome the difficulties! After all, your business, small, medium or large, You are that foundation on which this world rests.
And now it's obvious that we must make all the efforts described above to support each other and create more positive energy in the world! We won't let anyone break us. Let's make the biggest promotion together, declare ourselves loudly and help the business of different countries! We will show everyone that we are alive and will continue to prosper!
Sincerely, Bulembaev Turat. Founder of Qoovee and Global Online Expo.