Forbes Kazakhstan magazine published material about the Global Online Expo. Here are some excerpts:
"As the coronavirus pandemic brings the global economy to an astonishing halt, in particular, businesses in different countries are suffering intensifying harm. Many offline business events have been canceled. Physical meetings of businessmen have become almost impossible.
In this regard, the international business community and government entities of different countries have decided to jointly hold the World Online Exhibition, The Global Online Expo, in order to support international business and countries in this difficult time."
About the Global Online Expo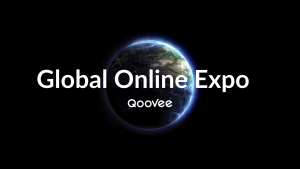 The Global Online Expo is an online exhibition where hundreds of thousands of companies from over 100 countries will present their products and services, abilities and innovations. By the end of 2020, up to 10 million EXPO visitors are expected. The exhibition runs from April, 2020 to December 31, 2020.  The Global Online Expo is based on the Qoovee.com platform
Turat Bulembaev, founder of the Global Online Expo, shared his vision with the Forbes editors about the online exhibition: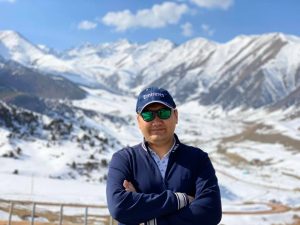 – Actually we were going to launch the Global Online Expo during the Dubai Expo 2020 in December this year. And were preparing for it, enlisting the support of business associations in different countries. But the situation in the world has forced us to host it now. Urgently. We have brought in all of our resources and capabilities. The advantages of the Global Online Expo are obvious in the era of the global crisis and when there is a social distancing around the world.
The first one. This is a quick access to potential customers and suppliers from different countries with low costs, compared to traditional exhibitions. After all, trade did not stop during the pandemic, although, of course, there is a reduction in turnover. Freights around the world are moving. And there is even an increase in trade in some sectors.
The second one. Even if your business has stopped now, then demand may arise immediately after the pandemic, and it will be right to prepare your business for this and find future buyers or suppliers now. Do not reduce promotion in a crisis.
The third. At the Global Online Expo, you can search for new products and niches for your business. This is the right moment when you need to start the hunt for opportunities.
Each country has its own online pavilion and represents its manufacturers and suppliers.
Businesses present their products and services, as well as offers for partners, dealers, customers across the Globe. More about the Global Online Expo
Who already supports the Global Online Expo
Forbes Magazine is an information partner of Global Online Expo